Pioneer District's History
Some Facts and Some Fun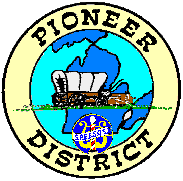 Lists of Championships, Awards and Honor Rolls of Important Men, Quartets and Choruses
Includes: Society Presidents & Board Members, Past District Presidents, Pioneer Hall of Fame, International Champs, Medalists, and Representatives, College Quartet Reps, Chorus Reps, District Quartet & Senior Champs, District Chorus Champs, District Chorus Plateau Champs, Bush League Champs.
The History of the Pioneer District - The First Fifty Years 1940-1990 by Bob McDermott

Zip file of first 50 years...

Pioneer District Firsts!
What happened here before anywhere else.